Get to know Bill Militello and Drazen Alcocer
Get to know your fellow Military Veterans at Localvest! In honor of National Veterans and Military Families Month, we're excited to share an interview with William "Bill" Militello, Localvest Co-Founder and CEO, and Drazen Alcocer, Localvest CRO, both U.S. Marine Corps Veterans. Bill and Drazen are familiar faces in the Localvest and Military Veteran communities. You may already know them well, but do you know much about their Military Service? Grab a cup of coffee, keep reading, and get to know their stories!
What branch of the U.S. Armed Forces did you serve with?
Bill Militello: United States Marine Corps, although I began by enlisting in the U.S. Navy.
Drazen Alcocer: I served with the United States Marine Corps.


What was your rank?
Bill: Captain.
Drazen: My rank was E-5, Sergeant.
What was your last duty station?
Bill: Fort Meade, Maryland.
Drazen: I was stationed in Camp Pendleton, California. 1st Marine Division, 11th Marine Regiment, based out of Las Pulgas.
Why did you decide to join the military? And how old were you?
Bill: I remember the Marine barracks bombed in Lebanon when I was 14 and decided then to join the U.S. Armed Forces. 
Drazen: I realized at an early age that I wanted to do something that was of service with my life. The Military was what immediately came to mind. I remember being barely a freshman in High School at 13 and wanting to learn more about the opportunities of joining the Military. I soon knew that the only branch that I wanted to join was the Marines (partly because of the name they carried along with the uniform!) and so I walked up to a recruiter one day and let him know that I wanted to serve. After an interview, and some physical training and testing, they allowed me to join the D.E.P (Delayed Entry Program) in which I served for the next few years before my graduation. I was able to get some insight into how the Marines worked, what our Ethos was (Semper Fidelis / Always Faithful) and got to visit bases and train with Marines which was huge to me.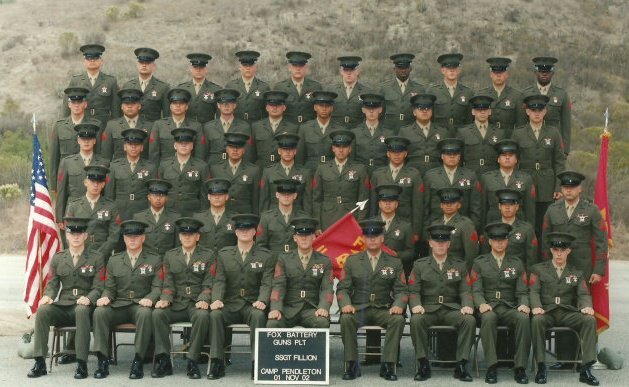 Why did you pick the service branch you joined?
Bill: Marines are first to fight. I wanted to be part of the best.
Drazen: There was something special about the Marines that I couldn't quite understand at that time. It wasn't until later that I realized that Marines build a bond with each other quite unlike almost any other branch. We are all brothers & sisters in arms, but the Marines are especially proud of their service and branch which makes us grow very close together while serving and after our service is long finished. They say, "Once a Marine, always a Marine." I can attest to this being true. 
What are some of the most memorable experiences you had while in service? What did it feel like?
Bill: I remember wearing my Marine uniform for the first time after earning the "Eagle Globe and Anchor" and felt that I had entered into a family of warriors whose lineage was over 200 years old and it was my responsibility to uphold its values and continue the rich tradition.
Drazen: One of my most memorable experiences was being able to climb Mount Suribachi. I was there for a special duty assignment to prepare for an upcoming event. It was awe inspiring being able to be there, see the mountain top and realize that many Marines had given their lives in this very small island to help win the War. Seeing the mountain they had to climb under heavy enemy fire, walking through the caves they explored and finally swimming in the black-sand beach where they landed was a memory I will never forget. What did it feel like? I loved the relationships I was able to build there, and travel the world experiencing new cultures and meeting new people. By the end of my service, I had friends in many different parts of the globe, thanks to my time in the service. 
Tell us about your boot camp and training experience(s). How did you get through it?
Bill: Take it one step at a time. I knew, eventually, it had to come to an end. You learned how to metaphorically stand on your head forever.
Drazen: This was also one of my most memorable experiences. I remember setting foot on the yellow footprints at Parris Island. The mass chaos that ensued for the next 36 hours was something I will never forget. It immediately began teaching me about working "under pressure" because there wasn't a single moment where we got to slow down during that time…we even slept standing up! Everything was to be done with speed, intensity, and with intention, something that I still carry with me to this day. The way that I got through it was through sheer determination and never wanting to give up, to think of this as being something greater than myself, and through my fellow recruits who were also aiming for the title of Marine.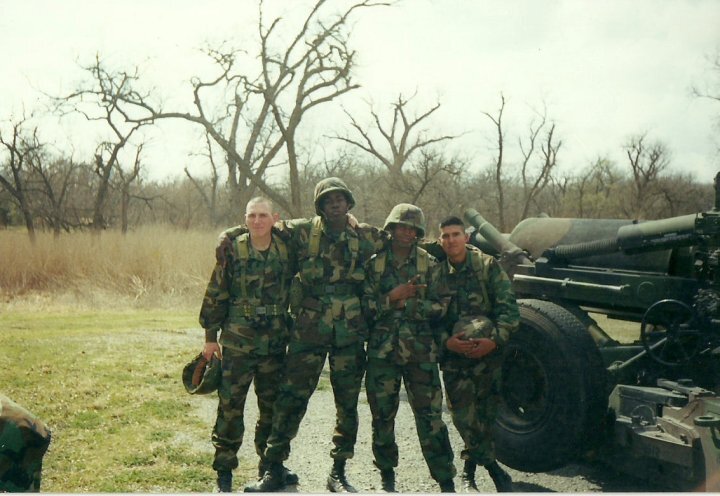 Did you serve during a Combat period?
Bill: Yes, Somalia 1994.
Drazen: Yes, I was deployed during Operation Iraqi Freedom (OIF).
Do you remember arriving and what it was like?
Bill: Mogadishu, Somalia was like nothing in America. It was a place that God may have overlooked.
Drazen: I arrived in Kuwait and was stationed there awaiting the orders to either go into combat or go back home. Every day was spent training for what would potentially be ahead of us, and that training paid off since we were able to make our trip from Kuwait all the way to Baghdad once the war began. 
What was your job/assignment?
Bill: Asst. Signals Intelligence Officer for the 26th Marine Expeditionary Unit.
Drazen: My MOS was 0811 – Field Artillery Cannoneer. At the time of service, we were still working with the M198 Howitzer and, just as I was transitioning out of the Marines, they adopted the new Howitzer, the M777. Our job was to provide support via artillery fire to any and all ground combat troops in front of us and to clear the way for other troops when needed. Everything always had to be done with a sense of urgency, since lives were always on the line if they called on us, so we spent much of our time running across deserts, carrying two sets of powders or two sets of ammunition (155MM High Explosive Shells) for our gun to fire.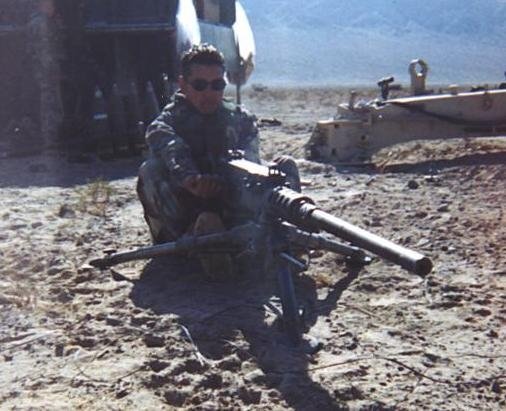 How was your transition to civilian life? What did you do at first?
Bill: Like a flaming re-entry. I tried my hand at a lot of things and failed at almost everything until I started my business almost 6 years after getting out.
Drazen: My transition back into civilian life, much like many of the men and women who served, was not an easy one. Mine was especially interesting, since we were at combat, so all of the transitional services were placed on hold. I essentially had to transition myself out of the military in which there typically is a transition period, classes, and other programs that the military has put into place to help with the transition process. I had none of those things available to me. 
I quickly found and realized that the most helpful thing I could do after transitioning was to find mentorship. I found it through fellow Veterans who had been there before, through entrepreneurs who wanted to help out the Veteran and Military community, and through groups or organizations in which I got involved so I wouldn't have to do it all alone. 
What is one of the most valuable things you learned while serving?
Bill: You are more powerful than you think you are…you can do literally anything you set your mind to do, but be prepared to face down a ton of obstacles on your path.
Drazen: One of the greatest phrases that has shaped my life while serving and after the military was, "I say what I mean, and I mean what I say," which basically means that I can speak from a place of honesty and truth. Building trust in relationships does not come easy, and so my ability to continually come through and become a part of the reliable "foundation" for any opportunity or organization has helped me tremendously in life. 
How has the military helped you prepare to become an entrepreneur?
Bill: I learned in the military that failing and falling down wasn't permanent unless you refused to get back up and, of course, stopping was not an option. So, even though I failed a bunch of times as an entrepreneur, I kept getting back up. I knew that eventually I would find a way to make it all work.  
Drazen: I believe the military gave me all of the necessary tools to take on the journey of entrepreneurship. There are many ups and downs along the way, times where everything seems uncertain and where there just doesn't seem to be any possible way forward. My time in the Marines taught me "Adapt and Overcome" so I always had to quickly assess a situation, figure out a way through it or around it, and continue moving forward with my mission. This and the resilience that comes from serving in the military has given me some of the tools necessary for becoming an entrepreneur. Lastly, I also believe that learning the value of teamwork was something I needed to learn. While entrepreneurship can be a lonely road, there is value in understanding that it doesn't all have to be done alone, that there are groups of people and organizations that can help and bring back one of the greatest feelings experienced while in the military. Camaraderie
Did you enjoy reading Bill and Drazen's stories? If so, listen to our podcast! 
We regularly feature interviews with Localvest issuers and investors. It's a great way to get to know your fellow Military Veterans and to learn more about what it takes to make the journey from Veteran to Entrepreneur.
Do you want to invest in a military veteran owned company? Are you a military veteran looking to raise capital? 
We have the perfect tools for you.
Explore our website and learn how Localvest can help you to succeed.