The ultimate investor communication tool: SmartUpdate
Staying top of mind with your current and future investors by sending them relevant updates about your offering is the key to a successful capital raise. With that in mind, we created one of our most powerful tools called SmartUpdate.
SmartUpdate gives you the ability to send information on upcoming events, share your own Deal Tile, send important updates, links, documents and more. 


This tool is available on the Issuer Tab under Communications for our Premium users. Our newest design to SmartUpdate this week brings a new feel and format along with some much more useful ways to share your updates with your network. This update has reworked the following sections:
Contacts: all your contacts will see your update on their newsfeed and also will receive a notification.
Deal Tile: the update will be available on your Deal Tile and everybody who follows your Deal will see this on their newsfeed and also receive a notification. 
List: choose one of your lists of contacts to send an email notification.
Your Connections: users you are connected with will see your update on their newsfeed. 
Localvest Network: your post will be visible for the entire Localvest community on the platform.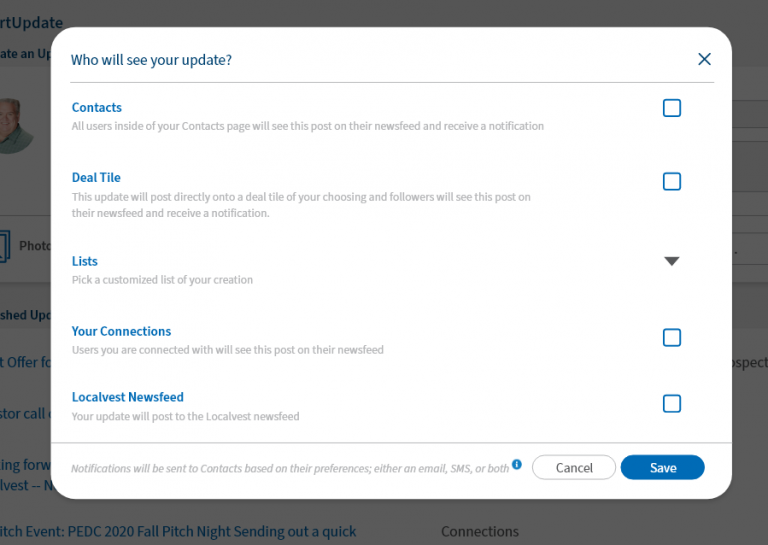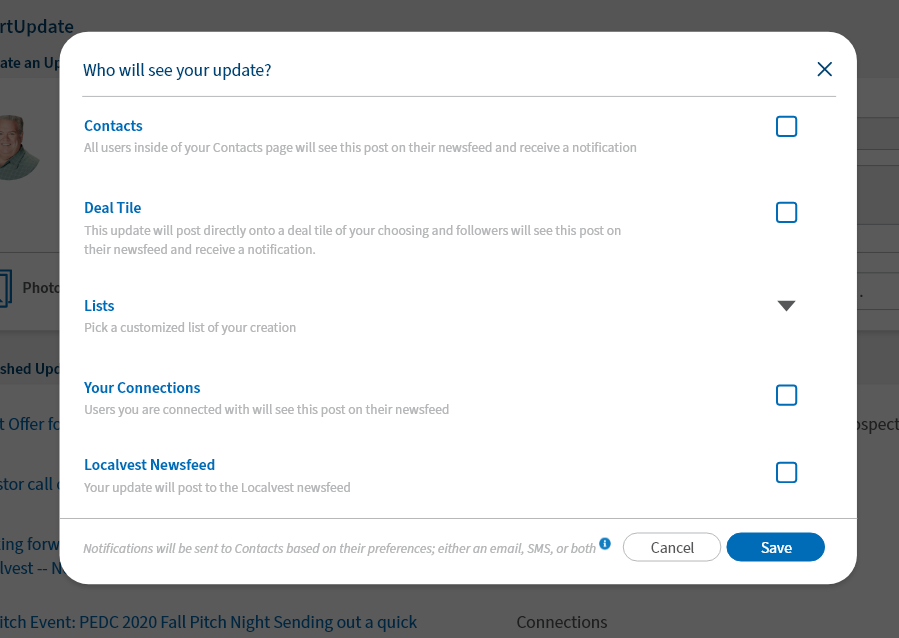 SmartUpdate vs Dashboard Newsfeed Post: What is the difference?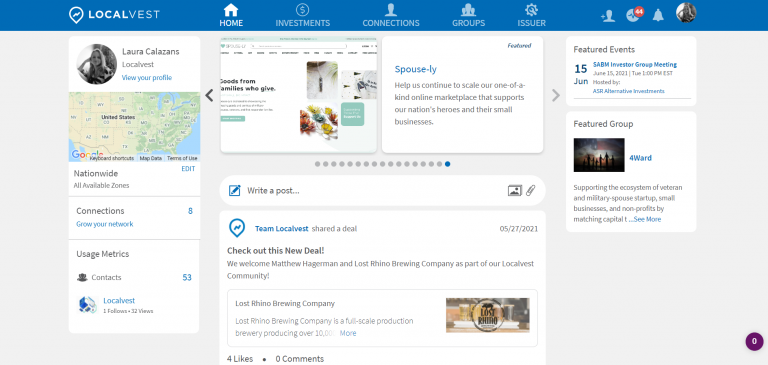 SmartUpdate: Unlike the Dashboard Newsfeed Post, SmartUpdate has the ability to notify all of your contacts, send an email communication to your lists of prospects and provide real-time data on how well your communications with your potential investors are working via the dashboard — making it one of the most powerful tools on the platform for communicating relevant communication to everyone who is interested in your deal.
Dashboard Newsfeed Post: This allows you to participate in conversations with our community, quickly and easily sharing news, and start conversations with other Issuers and Investor on our platform. This is part of what makes our community come alive. Sharing information, starting conversations, and connecting to other like-minded individuals without our platform.
If you want to learn more about our tools and how we can help with your capital raise, contact us now and schedule a 1to1 free call with one of our team members.