JOIN A GROUP ON THE LOCALVEST PLATFORM
Being part of a group on the Localvest Platform is a great way to connect with other members in the community and get more visibility to your deal (if you are an issuer) or explore new deals opportunities (if you are an investor).
If you are an Issuer, here are some reasons why you should join a group:
Access to local investors

The ability to connect with investors

Share your Deal and possibly have it feature as part of the group: being part of the group will give you the opportunity to share and present your Deal to a close-knit community. 
 If you are an Investor, here are some reasons why you should join a group:
Connect with other investors: As a member of a group, you will be able to connect with other investors,  grow your professional network, and learn from others interested in investing. 

Discover New Deals: discover private investment opportunities that meet your interest

You can also bring or create your own group.
To explore groups on the Localvest Platform you just need to access the Group Gallery on the top bar, there you will see all the groups available on the Localvest Platform. You can also create your own group if you wish to.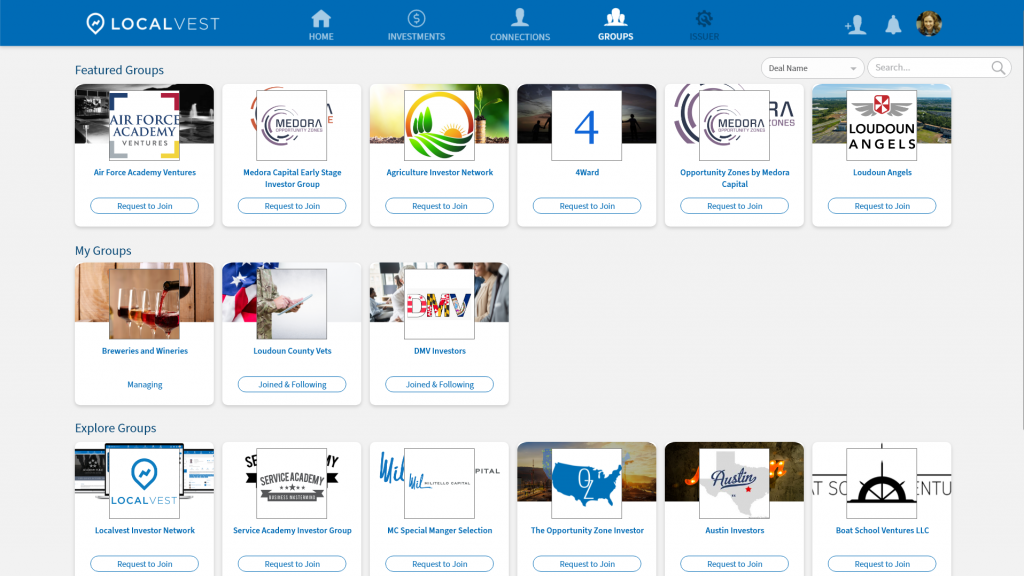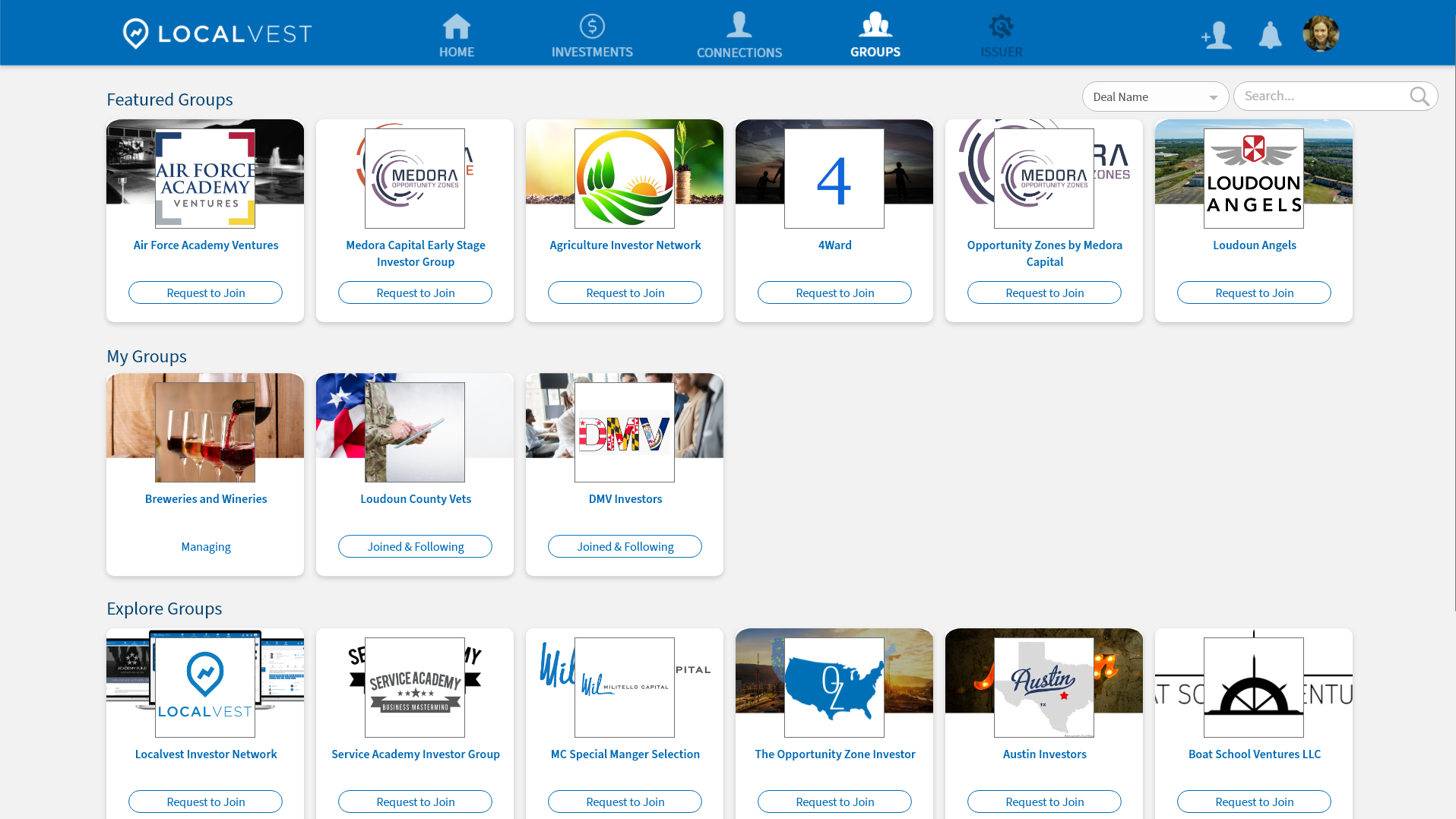 Once you find a group you are interested in, just ask to join it. Some groups are required pre-approval by the Group leader, other groups don't.
After you join a group, you will be able to see the posts that have been posted for the group members, the Deal Tiles that have been shared, the discussions about investments, the members and much more.
If you want to learn more about our tools and how we can help with your capital raise, contact us now and schedule a 1to1 free call with one of our team members.