Raising Capital Pillars
Successfully raising capital doesn't have to be difficult. Yes, there is a lot of work involved, but all it really takes is diligence, determination, a positive attitude, and making relevant connections that can support your capital raise efforts. With that in mind, here at Localvest, we want to give you an idea of the cornerstones of a successful capital raise.
To make it easy for you, we listed the following 4 pillars to consider under your checklists. This will help you to form the best case for success using the Localvest Platform.

MILITARY CONNECTION
Branch of Service Served or Service Academy Grad?
We focus on helping and working with veterans of our armed forces. Our team is comprised of veterans. We understand what it means to serve, raise capital, and form meaningful lifelong relationships.
Member of Organizations?
Do you belong to any organizations that reflect your branch of service or service academy? Typically having some form of affiliation with a group of people that already want to see you succeed can increase your chances of raising capital significantly.

QUALITY OF THE DEAL
Considered a Credible Issuer?
What steps have you taken to ensure that an investor can see that you are a credible Issuer raising capital? First impressions are lasting impressions, so ensure you are making the best impression with every investor you contact. You may only have one chance with them after all.
Quality Company and Offer?
Is there more information available for an investor to take a look at your company if they show interest? Can they see your team, find you on LinkedIn, and see your business page? Is your website informative? Does your offer look to offer a value proposition for the amount of capital being asked for? What does your minimum investment buy an investor looking to work with you? Having the answer to all of these questions can help your deal gain invaluable traction with a potential investor looking at your deal.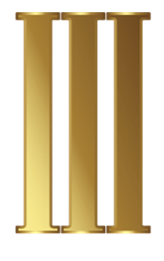 GEOGRAPHY
Where are you located?
The location of your company has become less critical these days. However, your geographic location can be relevant to your success if certain investors want to invest in their geography and want to see your facility or real estate project.
Where does your network reside?
Being able to get support directly from your network is a great way to gain immediate exposure to your offering and gain investors who may want to work with you and invest in your company. Have you been able to create a following or form a network somewhere? Imagine the number of second-degree connections your network can make to introduce you to capital.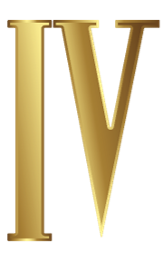 BELONG TO AN INVESTOR GROUP
Member of an Affinity Group?
Being a part of an investor group that falls within your particular affinity, service branch or even MOS can help exponentially with creating the trust necessary to have an investor select your offering and invest some capital. If you aren't a member of an investor group already, not to worry. We have several groups on Localvest that could potentially help you make many new connections.
Member of an Organization?
Similar to being a member of an affinity group, being a part of a particular organization's investor group can provide a significant opportunity to get your capital raise funded. Not a part of any Investor Groups? We can help you start one with your existing investors.
The Localvest Team