Why Veterans make great Entrepreneurs?
Since 2017, Localvest has been working to level the playing field for military veterans and other underrepresented communities seeking to raise capital. We believe military veterans have qualities that make them great entrepreneurs.
Some of those qualities are:
TeamWork
Military veterans know the importance of teamwork, of building strong relationships, of having someone to watch your back and divide responsibilities. 
Discipline
Being an entrepreneur often requires wearing different hats and having high levels of discipline to accomplish everything a growing business requires. Part of military culture is discipline, in fact, when you think about militaries that is one of the first qualities that come to mind. 
Works Well Under Pressure
There are a lot of challenges when it comes to starting a new business and a lot of pressure comes together with it. While serving in the military, veterans have faced the highest levels of pressure and they learn how to deal with all of that without losing the focus of their mission.
Perseverance
Military veterans learn how to persevere even in the most adverse situations, as entrepreneurs they know they will face some bumps in the road but they don't give up and they keep moving forward.
Problem-solving
Problem-solving is a mental process that involves discovering, analyzing, and solving problems. It is a skill that is part of military work. A Veteran entrepreneur is more likely to overcome obstacles and solve problems better.
Leadership
Military Veterans are great leaders, they think strategically, they can make quick decisions with the information they have and they are not afraid to take risks.  Being able to transfer those skills to entrepreneurship makes them great leaders.
"Each veteran's combination of experiences and perspectives give them a unique set of tools for turning their business ideas and aspirations into successful ventures." - Taylor Meadows
Here are some famous veterans entrepreneurs that will inspire you: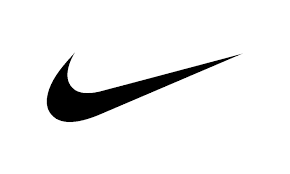 Phil Knight 
Phill Knight enlisted in the U.S. Army in 1962 after graduating from college. He also served for seven years in the Army Reserve before he founded Nike with Bill Bowerman.


Frederick Smith 
From 1966 to 1969 Smith was commissioned in the U.S. Marine Corps, serving two tours of duty in the Vietnam War where he received two Purple Hearts, the Silver Star, and the Bronze Star. Two years later he founded FedEx. 
"Much of our success reflects what I learned as a Marine," he wrote for Military.com.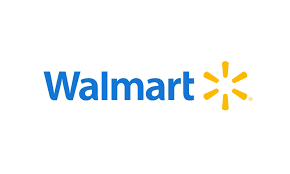 Sam Walton and Bud Walton
Sam Walton was a former Army intelligence officer from 1942 to 1945, and his brother Bud Walton served as a bomber pilot for the Navy in the Pacific. Together they found Walmart.


Bob Parsons
Bob Parsons is a U.S. Marine Corps Vietnam veteran and a recipient of the Purple Heart Medal, Combat Action Ribbon, and Vietnamese Cross of Gallantry. In 1997 he founded GoDaddy.
If you are looking to invest in a military veteran company or if you are a military veteran looking to raise capital, we have the perfect tools for you.
Explore our website and learn how we can help you to succeed.