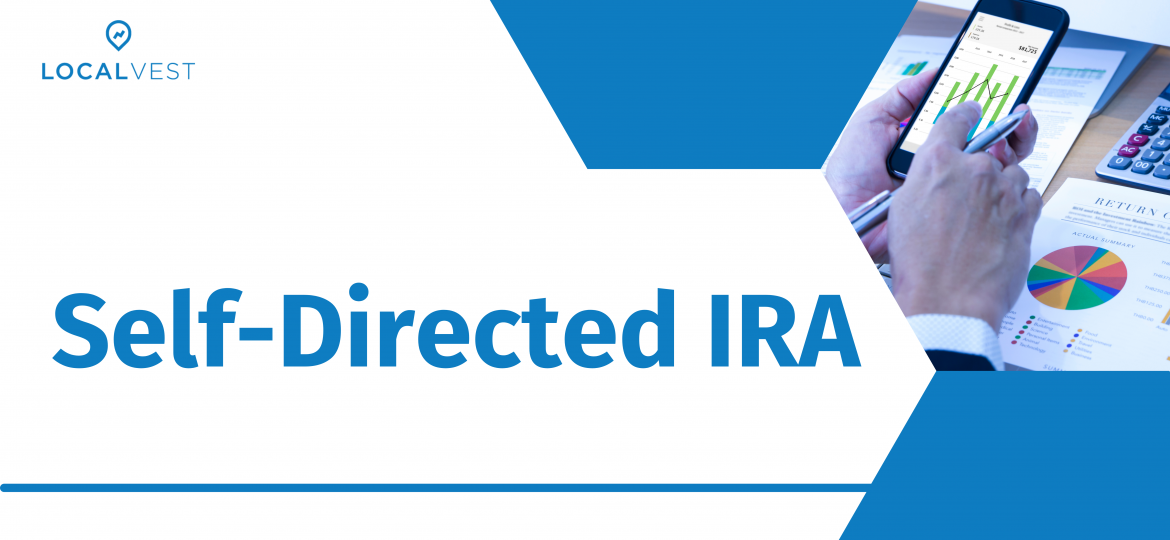 invest in a Self-Directed IRa
At Localvest you have access to a variety of Investor Groups that provide excellent resources, expert guidance, and information about new investment opportunities related to your interests. Today, we're excited to explain Self-Directed IRAs.
IRAs Explained
Individual retirement accounts (IRAs) are long-term investment and savings accounts with tax advantages designed to help individuals prepare for retirement and a post-career future. There are three types of IRAs: traditional, Roth, and self-directed. Traditional and Roth IRAs are sometimes called "regular" IRAs. Tax advantages, eligibility requirements, contribution limits, and the need for trustees and custodians apply to all IRAs.
Regular vs. Self-Directed IRAs
The difference between regular IRAs and self-directed IRAs is where your money gets invested! Traditional and Roth IRAs invest in common options, including stocks, bonds, and mutual funds whereas self-directed IRAs (SDIRAs) invest in alternative options, such as precious metals, cryptocurrency, real estate, and privately held companies. 
Why Invest in a Self-Directed IRA?
Investment options for self-directed IRAs are almost as varied as our Investor Groups on Localvest! That's what makes them unique. Here are a few key benefits of investing in a self-directed IRA:
Freedom

Choose investment options related to your personal and professional interests, knowledge, and experience
Diversification

Choose from a greater variety of investment options, including real estate and privately held companies
Satisfaction

Earn higher returns and invest in what matters to you
JOIN THE SELF-DIRECTED IRA GROUP ON LOCALVEST!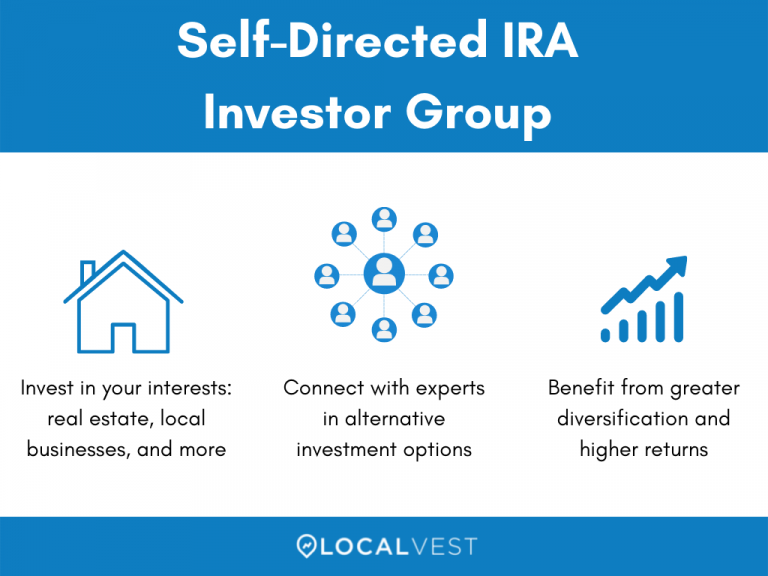 Do you want to learn more about self-directed IRAs? Join the Self-Directed IRA Investment Group on Localvest! Run by one of our trusted partners, Vantage Retirement Plans —professional experts in alternative investment options—it's an excellent place to learn how to control your retirement funds.
Here is a practical example of how you can use your self-directed IRA to invest in Real Estate presented by J.P. Dahdah – Founder & CEO at Vantage:
Login into the platform and reach out to Group Manager, Daniel Ortega and enjoy the satisfaction of higher returns and invest in what matters to you without taking unnecessary risks. 
If you are still not part of the Localvest community click here to join and connect with thousands of entrepreneurs, business leaders, and investors who have served our country in all branches of the military.