FOR IMMEDIATE RELEASE
Localvest
01/10/2023
Localvest appoints Jake Dulle as new CEO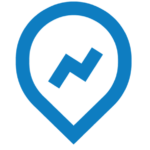 CEO Announcement 
Virginia, 01/12/2023. Localvest announced today that Jake Dulle has been appointed as the new CEO. An experienced business leader, Jake will succeed Bill Militello.  Bill will continue to serve on the Localvest Board and keep his current roles with the Academy Fund and Militello Capital.
"We brought Jake in last summer to work on growing our issuer and investor bases," said John Bracken, Co-Founder, and COO. "Jake brings a commitment to operations and execution which is exactly what we need to take Localvest to the next level."
While at ExxonMobil, Jake served in several operations, supply chain, and procurement roles in Texas and Illinois.  
"Jake is a Veteran and investor himself.  He has been a Localvest user from the beginning," said Co-Founder and outgoing CEO, Bill Militello. "We are excited to bring his perspective to Localvest."
Jake is a 2001 graduate of the US Naval Academy and holds an MBA from Washington University in St Louis.  He resides in northern Virginia with his wife, Molly, and two children.
About Localvest:
Localvest provides a community of Veterans investing in other Veteran-led businesses.  Localvest offers a platform to promote communications with existing investors and give companies raising capital the necessary tools to get new investors to help raise capital quickly and inexpensively in comparison to other solutions available on the market.
Media Contact:
Laura Calazans
laura@localvest.com
www.localvest.com