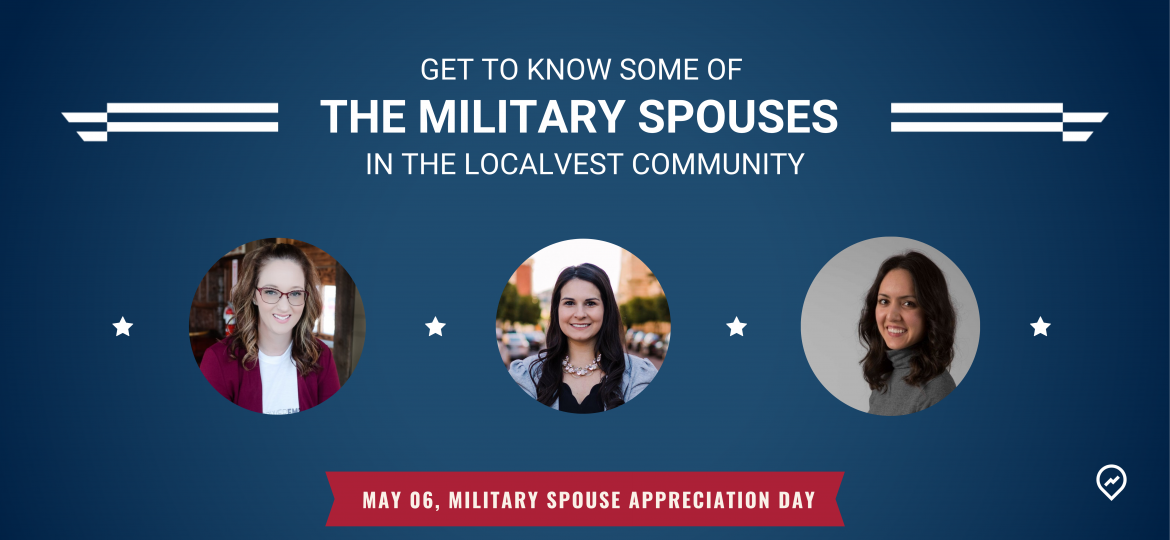 Get to know some of the military spouses in the Localvest community!
It's Military Spouse Appreciation Day! Today, we celebrate the resiliency and strength of our nation's military spouses and recognize the sacrifices they make everyday to support our troops both on and off the mission field. 
We're excited to introduce you to few of the military spouses in the Localvest community! These ladies are overcoming the challenges of military life in creative ways that build community and empower others along the way. Check out what Lindsay Helm, Monica Fullerton, and Localvest team member, Rebecca have to say about life as a military spouse:
Lindsey Helm, CEO Empower Employ
About Empower Employ
Despite decades of advocacy, the transition process is still difficult for potential employers and employees alike. Military Spouses continue to see a +20% unemployment rate (currently 38% at pandemic strained levels) and a 70% underemployment rate. This has become what many have deemed a matter of national security.
​
Empower Employ is on a mission to eliminate the disparities in employment for military members and their spouses, and to educate employers about the military culture and what it truly means to hire and retain veteran and military spouse talent.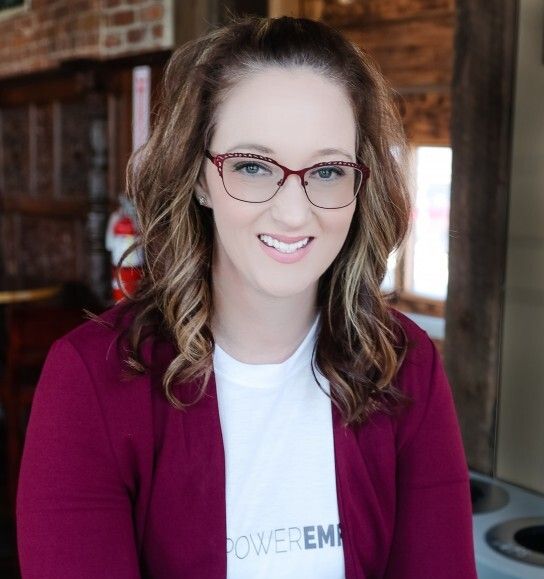 MEET LINDSEY HELM
Lindsay knows a LOT about the military and just as much about Information Technology! Take that level of knowledge. sprinkle in her magnetic personality and her joy to aide those seeking employment, and you will quickly understand how Empower Employ was born!
As a current military spouse and U.S. Army veteran, living near Honolulu, Hawaii with her husband and three kids, she recognized a need. She then combined that need in the military community with her 17 years of experience working in Information Technology, ranging from systems administrator to cybersecurity. She has previously used this knowledge to help over 150 military spouses across the country find employment within various markets.
Lindsay currently works with transitioning military members, veterans, and spouses, to help them find employment and programs that best accommodate their skill sets and lifestyle. Her passion is changing the life of military members and families by finding stable, accessible employment, and continues that passion now through this journey.
What would you like others to know about being a Military Spouse?
Being married to a man in the military is not a glamorous life. Imagine laundry that smells worse than a city dump, dowsing your true love's blistered feet in hydrogen peroxide, and the pay for our Service Member is barely enough to support certain families who are living right at the poverty line. And I can't speak for everyone, but when I think of deployments, I think of cheap wine, popcorn for dinner, and record-breaking Netflix marathons. Even the movie-montage-worthy highlights are largely unspectacular. I'll take all the flack that comes my way for admitting this, but farewell ceremonies before deployments are, honestly, rather tedious; imagine a lot of standing around for several irksome hours while bags are loaded and fed-up children cry.
Has the military impacted your career?
I had to change jobs 6 times in 7 years before becoming an entrepreneur.
What is the best thing about being a Military Spouse?
This one is my favorite. The community. Ever seen a lion protect its cub? That's what it's like in my world. You mess with one spouse, you get the whole den. However, if you need anything, spouses and their networks deliver faster results than Amazon Prime.
Where did you enjoy living the most?
Everyone will hate me for this, but I LOVED living at Fort Irwin, CA. This was such a transformational place for me. I launched my business there; I got to travel and experience the one-of-a-kind sunsets of the Mojave Desert.
Monica Fullerton, CEO Spouse-ly
About Spouse-ly
Our mission at Spouse-ly is to offer quality products and services from military and first-responder families. Spouse-ly is a community championing and supporting one another while we're on the move.
MEET monica fullerton
After marrying her high school sweetheart turned Air Force hubby, Monica Fullerton quickly learned that the military community was ripe with creators, makers and entrepreneurs. Many of her fellow spouses were pursuing their passions in between deployments and even as full-time businesses, but there wasn't a central location to shop and support these deserving entrepreneurs within the military community – therefore Monica launched Spouse-ly!
She is a twin mom on a mission to provide more career flexibility and stability no matter where the military life takes you. Monica is a firm believer that anything is possible if you just put your mind to it. She hopes that this platform helps provide a place where everyone can come together and support each other! When you shop small you are truly making a big impact.
What would you like others to know about being a Military Spouse?
Being a Military Spouse is both rewarding and challenging, it can be hard trying to juggle it all but at the end of the day the military spouse community is so inspiring, talented, and strong. 
We find ways to pivot, push forward, and hold down the fort all at the same time. I was so inspired by the amount of talent in our community alone, I knew I had to do something. That's when Spouse-ly was born! Bringing together all military & first responder makers, creators, and entrepreneurs to share their creativity and strengths with the world! 
Has the military impacted your career?
I had to put my own personal career dreams on hold, I ended up settling for something that was a great career financially and opportunity wise but the real passion was missing. I didn't think it would be possible to actually follow my own dreams while living the military life. 
What is the best thing about being a Military Spouse?
We have an incredible community like no other, we support one another in both life and business and you get to meet so many incredible people wherever you go. Your friends become your family and it's a bond that can't be broken! 
Where did you enjoy living the most?
Las Vegas! We have been very lucky to call Las Vegas home for the past 7 years, having this kind of stability has allowed me to personally focus on making the shift from my corporate career to entrepreneurship. 
Rebecca Huckstep, Freedom Makers Virtual Assistant
About Freedom Makers Virtual Assistant Services
Freedom Makers Virtual Assistant Services helps small business owners and entrepreneurs grow their businesses by providing reliable, highly skilled, and trustworthy virtual assistants. U.S. Air Force veteran, Laura Renner founded Freedom Makers in 2015 and knows that active-duty spouses understand how to provide a high level of support while remaining flexible and adaptable. Freedom Makers not only gives business owners and entrepreneurs the freedom to focus on growing their businesses, but also provides military spouses with meaningful, remote employment, which gives them the ability to work wherever the military sends them. It's truly a win-win scenario for everyone involved.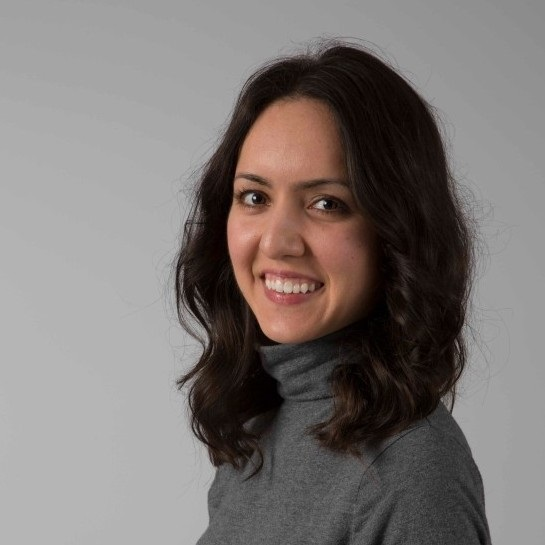 Meet Rebecca Huckstep
Localvest is proud to support Freedom Makers' mission and Rebecca is our Freedom Makers Virtual Assistant! Originally from the United States, Rebecca now lives in the United Kingdom with her husband who serves on active duty in the British Armed Forces. Prior to her UK move, Rebecca spent six years studying art and fashion and worked in museums where she helped look after some of the world's largest and most well-known fashion and textile collections. Along the way, she developed a passion and skill for writing, communicating and storytelling. Today, she enjoys helping entrepreneurs tell their stories, specializing in copywriting, editing, and content creation for businesses owned and run by military veterans, military spouses, and those who support the military community.
What would you like others to know about being a Military Spouse?
There are so many positive things that come from being a military spouse. I can't deny it's a tough lifestyle, but I also want others to know that I love it because it empowers me to discover and grow into my strengths and has introduced me to some amazing people along the way. Yes, being a military spouse is hard, but my life was also impacted for the better when I became a military spouse.
Has the military impacted your career?
When the military moved us to rural parts of the UK, I was forced to get creative with my career and found remote work through Freedom Makers Virtual Assistant Services. Being a Freedom Maker introduced me to a world of exciting career opportunities that I never knew existed, skills and passions I never realized I had, and clients that I absolutely love working with. To say the military made a life-changing impact on my career is an understatement. 
What is the best thing about being a Military Spouse?
The people you meet along the way! Wherever we move, I always enjoy meeting fellow military spouses, active-duty service members, and people in our local community, many of whom become lifelong friends. Developing a national and international network of friendships is awesome.
Where did you enjoy living the most?
It's impossible to choose, but I love the long summer days, beautiful beaches, and friendly community in North Scotland.
Being a military spouse is not only about surviving, it's also about thriving! We're grateful for the military spouses in our community and we hope Lindsey, Monica and Rebecca's stories empower and inspire you on Military Spouse Appreciation Day.
Are you a military spouse looking to raise capital? Let's chat. 
We'd love to learn how we can support you on your journey to entrepreneurship!