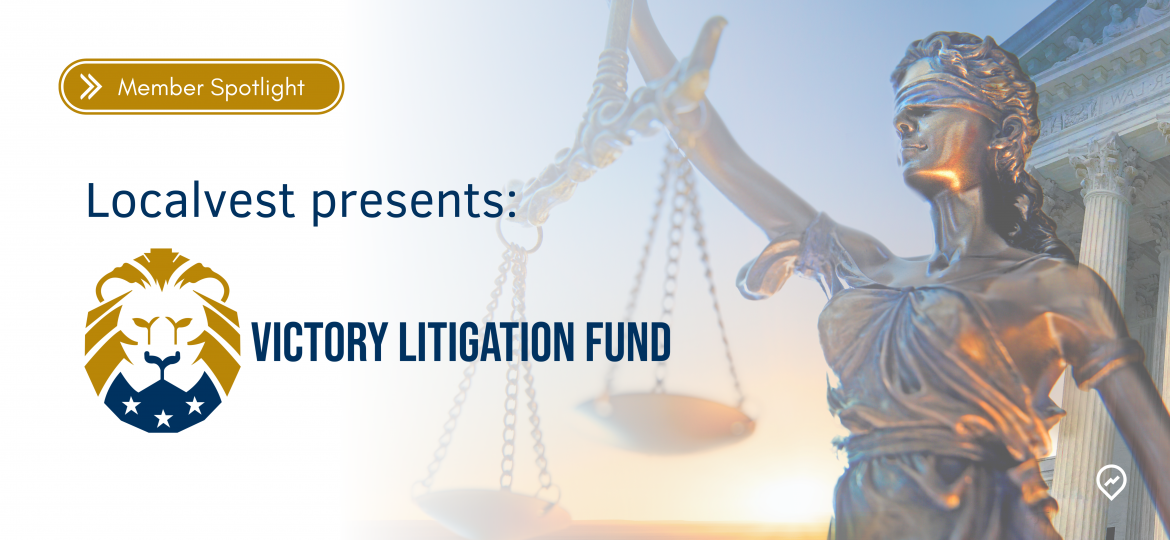 Localvest makes it easy for veterans to invest in other veterans. We're excited to tell you more about the businesses and asset classes behind each capital raise on the Localvest Platform. Today, we present Victory Digital Finance, a company that invests in venture equity opportunities in the legal services marketplace to build evergreen wealth by advancing social justice. 
Who is behind Victory Digital Finance?
U.S. Marine Corps veteran Ron Lasorsa is the Founder and CEO of Victory Digital Finance with over 25 years of managerial and financial experience that spans the legal, financial, and direct response advertising industries.
From 1994-2006, Ron worked on Wall Street before transitioning into the legal services industry.
After a staggering $830 million was paid out to settle over 20,000 claims related to severe patient harm caused by transvaginal mesh (TVM), Ron founded Alpha Law.
He sold that law firm for $40.5 million in a single transaction as a non-attorney equity owner who had originated over 15,000 TVM cases. To do this, he and his partners invested $7.3 million and borrowed $8.9 million in collateralized third-party debt from a hedge fund to acquire the cases.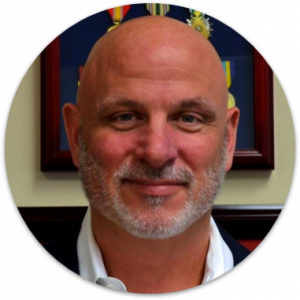 The final docket included over 6,300 women injured by TVM and retained by law firms from July 2014 through May 2015.
As General Managing Partner of the Victory Litigation Fund at Victory Digital Finance, Ron has used these experiences to create the company's growth strategy, execute its litigation finance business model, and direct operations.
According to Ron, military service in the U.S Marine Corps accelerated and enabled his success. After graduating from the U.S. Naval Academy in 1989, Ron was stationed at Camp Lejeune and completed two deployments. The Marine Corps also supported his decision to pursue an MSBA at Boston University before he landed a job on Wall Street:
"The Marine Corps taught me so much and handed me off… it was a Marine who hired me for my first job on Wall Street. The Marine Corps has been the backbone of my success in service. And throughout every aspect of my career. I'm now in a position to help my fellow Marines, and I'm in the right place at the right time with the right skill set." - Ron Lasorsa (USNA/USMC)
What does Victory Digital Finance do?
In simple terms, Victory Digital Finance invests in significant lawsuits affecting thousands of people in exchange for a share of the profit that has the potential to benefit both plaintiffs and investors through tokenization.
Using his military and legal experience, Ron and his team are helping thousands of people–including military veterans and their families- obtain justice and financial freedom.
The Victory Litigation Fund identifies large numbers of legal claims on behalf of law firms in exchange for performance fees. The Fund tokenizes all performance fees generated by originating legal claims on behalf of law firms to provide investors with an expected ROI of 3 to 9 Multiple Of Invested Capital (MOIC) per campaign. Tokenized revenue shares solve the historically high-barrier-to-entry for non-attorneys to gain exposure to law firm profits.
Victory Litigation Tokens are backed by the tangible assets represented in the Fund's diverse portfolio, which includes thousands of cases related to water contamination at Camp Lejeune. The Fund will reinvest 50% of all profits to drive compounding performance while building a diverse case portfolio with potentially high returns, using proven methods to ensure success. So far, Ron has developed over 50,000 cases, generating over $500 million in legal fees. His knowledge and experience are tried, tested, proven, and successful.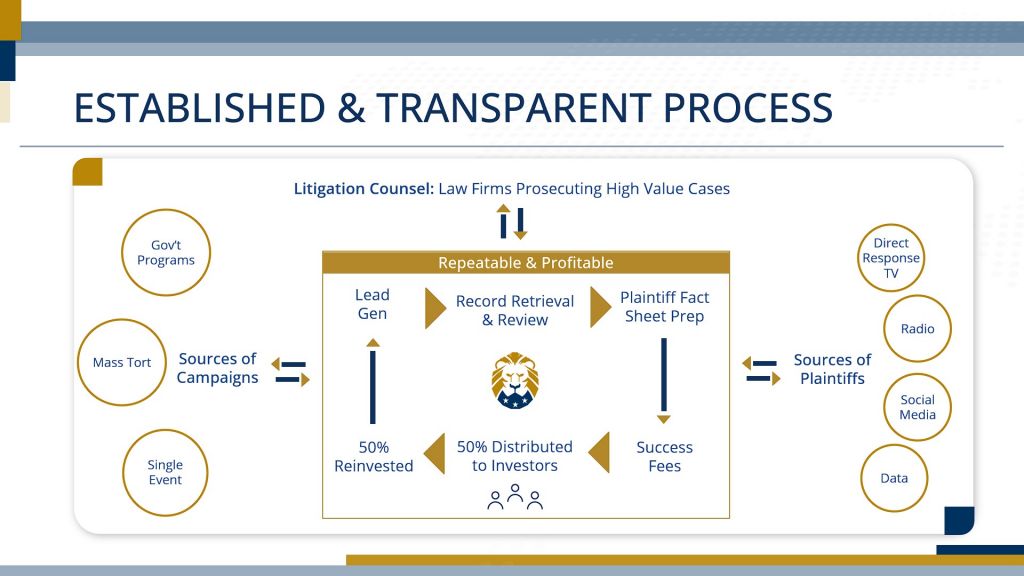 What are the benefits of investing in the Victory Litigation Fund?
Litigation finance investments consistently outperform traditional asset classes, including gold, bonds, and real estate. As a result, these investment opportunities are frequently sought after by hedge funds, venture capitalists, and elite investors for their significant returns.
Victory Digital Finance's tokenized approach, experienced leadership team, and ability to identify the right opportunities have the potential to deliver enhanced benefits to investors not available in traditional venture capital or private equity funds:
●          First-mover advantage
Revolutionizes litigation finance by utilizing blockchain technology.
●          Valuation transparency
Third-party net asset valuation audits are published quarterly.
●         Superior economics
Proceeds are distributed pro-rata per legal settlement award.
●         Evergreen fund structure
Combining equal cash distributions and reinvested profits drives compounding performance over time.
Ron is on a mission to make litigation finance accessible and to share the profitability associated with Victory Litigation Fund's robust and diverse case portfolio, particularly with the people who deserve it most. His operating principle is "share more than I keep." Tokenization enables more people outside the legal services industry to invest in litigation finance and benefit from the Fund's success, primarily plaintiffs, military veterans, their families, and active-duty personnel.
Connect with Victory Digital Finance on Localvest!
Are you interested in learning more about Victory Digital Finance? Then, connect with Ron Lasorsa on Localvest!