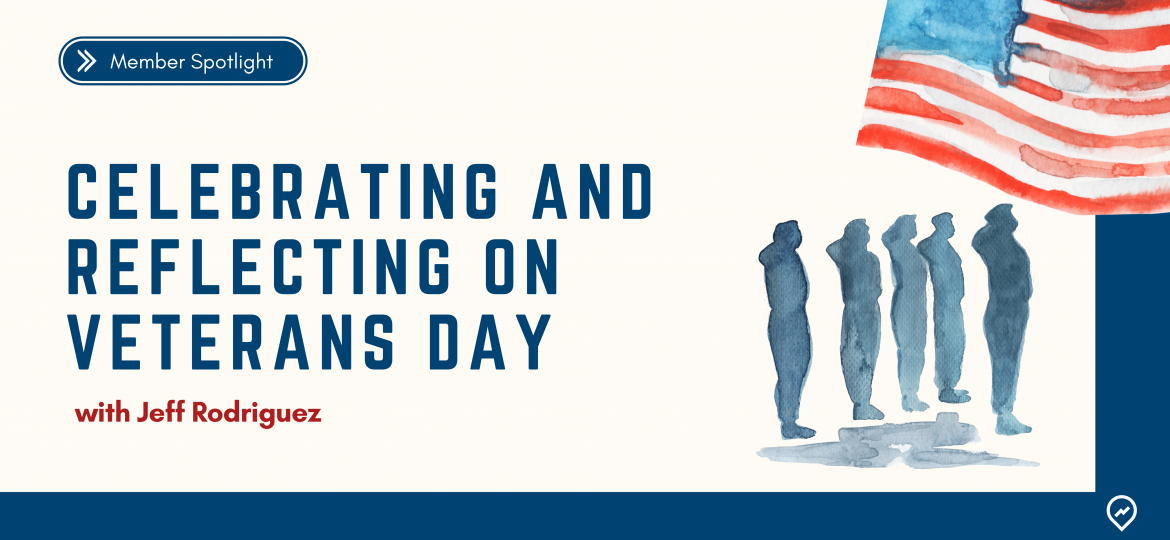 In celebration of everything the Veterans of Localvest have accomplished and overcome, we're delighted to share another interview with Jeff Rodriguez, Co-Founder of Boost Capital Group, a private real estate investment firm. You may have read our post about Boost Capital Group last month, but you probably don't realize just how much the military accelerated Jeff's transition into real estate. We hope his personal story of resilience encourages you as you celebrate Veterans Day this year and helps you as you reflect on the memories it stirs.
Get to know fellow Veteran, Jeff Rodriguez

What branch of the U.S. Armed Forces did you serve with? 
I served with the United States Marine Corps.
Why did you decide to join the military? And how old were you? 
I joined the military because I wasn't ready to buy into the collegiate system and I felt military service would be a unique experience so, at age 17, I signed up. 
Why did you pick the service branch you joined? 
Interestingly enough, the Marine Corps was the only service that interested me. I don't recall any specifics about why that was the case. A good friend of mine was joining the Army at the time and tried to get me to join, but I was not impressed or interested. No offence to all the soldiers out there!
Tell us about your boot camp and training experiences. How did you get through it? 
To be honest, I did not find boot camp challenging from a physical standpoint, and no, that's not an after-the-fact type of answer. They did play a lot of games, but I came in with the mindset and understanding that boot camp is not designed to be easy and I feel that really helped get me through it.
Did you serve during a Combat period? 
Yes. My first Combat deployment was in 2003. As part of the 22nd Marine Expeditionary Unit, we completed our work up together, boarded the USS Saipan, and made our way to Kuwait followed by an immediate "road trip" into Iraq. After this deployment, I served on a few more Combat deployments in Iraq, Afghanistan, and other parts of the globe.
What was your job/assignment? 
I served in several capacities with multiple MOSs during my time. I was an Engineer Equipment Operator, a Combat Marksmanship Program (CMP) Instructor, and a Marine Corps Martial Art Program (MCMAP) Instructor. My last assignment was as an Explosive Ordnance Disposal (EOD) Technician. Some of those MOSs were secondary, similar to a collateral duty, for those reading who were not Marines. 
What are some of the most memorable experiences you had while in service? What did it feel like? 
The most memorable experiences are not the happiest. Llosing friends that were killed in action is not something you forget…and you shouldn't. 
How was your transition to civilian life? What initiated your transition? What did you do at first? 
My transition to civilian life was not planned. It was the outcome of unfortunate circumstances.  
On a November evening in 2010–one of the deadliest years in Afghanistan for U.S. forces–I was wounded by an explosive detonation that took place right below my feet during an operation in Helmand Province, Afghanistan. I had activated an Improvised Explosive Device (IED) when I stepped on it. This was the cause of my injuries that resulted in my unplanned transition out of the Marine Corps. Besides losing friends, experiencing a detonation below my feet, I would say, is a bit memorable. It was getting dark and I remember an instant flash of light. The force, the blast wave going through my body felt like a hit and a jolt. I regained consciousness back on the ground. Even though I was wounded, I know I'm lucky. That situation could have been worse. The first thing I did after I transitioned out of the military was starting college courses. 
What is one of the most valuable things you learned while serving?
The most valuable thing I learned while serving is to be "semper gumby," always flexible.  
How has the military helped you as an entrepreneur?
Military duty requires us to carry out intricate cognitive tasks under unusually demanding and stressful circumstances. Learning how to manage stress at different levels of intensity is an outcome of serving in operational forces. The military teaches teamwork, leadership development, planning and execution, and many other traits which are interdependent. However, managing stress is highly dependent on one's self-mindset and ability to adapt.  Another not-so-obvious skill I learned is how to self-motivate; this is essential for both personal and professional development. There are times when we may experience self-doubt, which originates from different life experiences or impactful situations. Internal mental strength is what we, as Marines, developed and built as part of our personal growth. Entrepreneurship can be a lonely sport at times, and it requires a lot of the same self-motivation and discipline required by the military in order to implement a plan, be consistent, and stay the course. 
Did you enjoy reading Jeff's story?
Connect with Boost Capital Group on Localvest!

Their Boost Wealth Fund allows investors to build their own customizable "a la carte" portfolio and invest in high-quality equity deals.