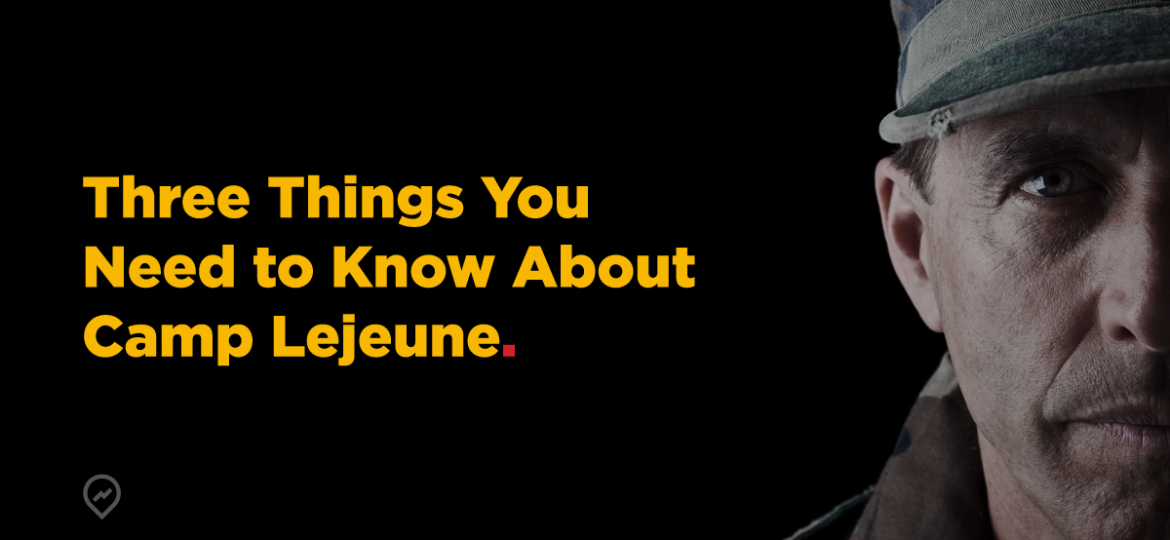 Raising awareness about Veteran issues and highlighting Veteran entrepreneurs in our community who are making a difference is important to us at Localvest. Protests on the steps of the Capitol building this summer and the PACT Act–a Veteran healthcare and benefits bill signed by President Joe Biden on August 10th–brought Veteran issues to the forefront, but what's really going on? And what does it mean for Veterans today and into 2023? Here are three things you need to know about one of the hottest Veteran topics in the news today: Camp Lejeune.
What happened at Camp Lejeune?
Camp Lejeune is a US Marine Corps base in North Carolina that housed hundreds of thousands of US Marines and their families. In the early 1980s, it was discovered that Camp Lejeune's water supply was contaminated with volatile organic compounds perchloroethylene (PCE), trichloroethylene (TCE), and vinyl chloride. Over 500,000 troops, families, employees, and contractors stationed or working there were poisoned for over three decades. Unregulated dumping of oil, industrial waste, and toxic chemicals into storm drains near Camp Lejeune started in 1953 and ceased in the late 1980s when the affected wells were shut down. Studies show connections between toxic substances in Camp Lejeune's drinking water and severe, potentially fatal health effects, including many different types of cancer, liver disease, miscarriages, birth defects, and neurobehavioral disorders, including Parkinson's disease.
Why Camp Lejeune water contamination is in the news?
Individuals who were based at Camp Lejeune between 1953 and 1987 and have a current diagnosis of one of the conditions linked with exposure to water contaminants now qualify for disability benefits including healthcare and compensation. On August 10th 2022, President Joe Biden signed the PACT Act into force, a new law that expands VA health care and benefits for Veterans exposed to burn pits and other toxic substances. This law is perhaps the largest health care and benefits expansion in VA history and makes it possible for generations of Veterans– and their survivors–to receive the care, benefits, and justice they've earned and deserve.
How Marine Corps Veteran, Ron Lasorsa is making a difference?
As Founder & CEO of Victory Digital Finance and General Managing Partner of the Victory Litigation Fund, Ron Lasorsa uses his experiences to create the company's growth strategy, execute its litigation finance business model, and direct operations. Military service in the U.S Marine Corps both accelerated and enabled his success. After graduating from the U.S. Naval Academy in 1989, Ron was stationed at Camp Lejeune and completed two deployments:
"The Marine Corps has been the backbone of my success in service. and throughout every aspect of my career. I'm now in a position to help my fellow Marines, I'm in the right place at the right time with the right skill set." - Ron Lasorsa (USNA/USMC)
In simple terms, Victory Digital Finance invests in significant lawsuits affecting thousands of people in exchange for a share of the profit that has the potential to benefit both plaintiffs and investors through tokenization. Using his military and legal experience, Ron and his team are helping thousands of people–including thousands of Veterans and their families exposed to contaminants in Camp Lejeune's drinking water–obtain both justice and financial freedom.
Ron is on a mission to make litigation finance accessible and to share the profitability associated with Victory Litigation Fund's strong, diverse case portfolio in particular with the people who deserve it most. His operating principle is "share more than I keep." Tokenization enables a greater number of people outside of the legal services industry to invest in litigation finance and benefit from the fund's success, especially plaintiffs, military veterans, their families, and active-duty personnel.
"It's never been done before. I am both proud and excited to be leading the charge." – Ron Lasorsa (USNA '89)
 LEARN MORE ABOUT BURN PITS, TOXICITY & CAMP LEJEUNE WATER
Join us on November 9th for an in-depth discussion about current Veteran issues and hear how Ron Lasorsa is making a difference. You'll also meet special guests Will Wisner (Executive Director, Grunt Style Foundation) and Bob Carey (Executive Director, National Defense Committee).