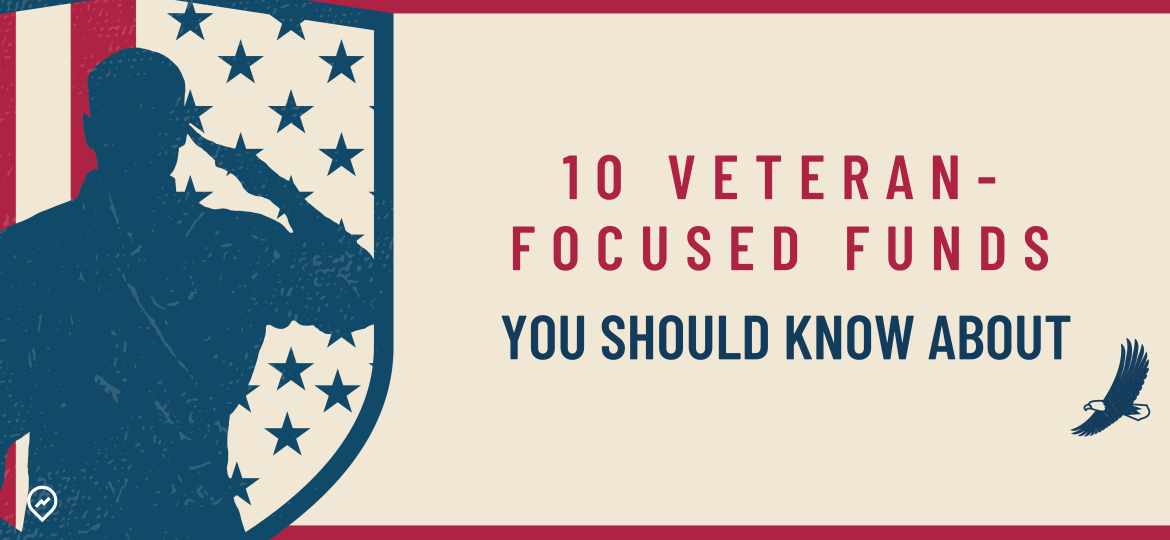 10 Veteran-Focused Funds You Should Know About
Localvest is a community of veterans investing in veterans. Our platform makes it easy for veteran issuers and investors to connect. If you want to invest in people you can trust or if you are looking to raise capital with people who understand that you have what it takes to succeed, then veteran-focused funds are a great place to start.
What are the benefits of investing in Veteran-Focused Funds?
In addition to diversification, the professional management provided by veteran-focused funds ensures proper due diligence, keeping your investments secure. As military veterans, veteran-focused fund managers and advisors often have highly-specialized knowledge and sector-specific expertise needed to assess deals in defence technology, for example, which means your investments benefit from higher returns.
How do Veteran-Focused Funds benefit veteran founders?
Veteran-focused funds level the playing field for military veteran founders and break the bias that can sometimes make it difficult for veterans to attract venture capital dollars. Veteran-focused funds understand and want to support the military community. These funds are run by veterans who not only want to invest in your business but who also want to invest in their relationship with you and give you access to the resources and education you need to succeed.
Here are 10 Veteran-Focused Funds you should know about:
The Academy Fund was founded by two military veterans and provides due diligence, diversification, and access to some of the best military veteran real estate professionals and their deals. This fixed-income fund provides investors with monthly distributions ranging from 8.5 to 10% per year. The Fund's main concentration is first-lien positioned loans, secured by commercial and investment purpose residential real estate. To date, the fund has made 30 loans totaling over $13 million and financed over 124 million square feet.
Stony Lonesome Group makes early-stage venture capital investments. Their mission is to create value for investors while making a difference in national security and veteran care. Since 2011, SLG has invested $20m across more than fifty early-stage portfolio companies. Over 90% of these investments have backed entrepreneurs or management teams comprised of military veterans and SLG portfolio companies have created over 500 jobs for military veterans and their spouses.
Veteran Ventures Capital specializes in making private investments into veteran-affiliated companies that have extraordinary potential for revenue and business acceleration. Their mission is to help veteran leaders build extraordinary companies. The team focuses on making investments into new businesses in the Security, Aerospace, and Logistics sectors that have promising technology, an innovative business concept or model, or are existing businesses seeking rapid growth within their sector.
The Veteran Fund is a venture capital firm that investing in high-growth technology startups led by exceptional founders from the military community. Their investments align with broader national priorities, targeting innovative technology solutions that have clear applications for national defense and security . The firm provides funding, mentorship, and strategic guidance to support these startups in their growth and success.
AIN (Academy Investor Network) Ventures is a pre-seed and seed-focused venture fund focused on investing in dual-use technology and Veteran-led startups. They provide funding, mentorship, and strategic guidance to help these startups grow and succeed. AIN Ventures aims to support entrepreneurs who are developing innovative technologies and solutions that have the potential to disrupt various industries.
LUNA CAP VENTURES
 LunaCap Ventures provides venture debt financing to early-stage companies. They invest $150K – $500K in debt financing to companies with strong cash flow and participate in Seed, Series A, Series B, and Bridge rounds of financing for companies seeking growth capital, refinancing, acquisition financing, and inventory financing. As a Venture Debt fund, their investment is structured as senior and subordinated debt with a 10-18% interest rate over a 1-5 year term and 1-5% in warrants. They look for companies that have Military, Women, and Minority (MWM) founders and leaders, US headquarters, achieved product-market fit, an established sales pipeline, $1M to $10M in annual recurring revenue, profit, or demonstrate a clear path to profitability within 6 months.
Moonshots Capital, with offices in Los Angeles and Austin, was founded by a team of veterans in 2017 who have collectively founded and operated 14 companies, and have personally invested in over 80 ventures. They aggressively invest in companies that are military veteran founded or have veterans on the founding team, focusing on technology startups during their seed stage, typically their first or second round of funding. Their goal is to identify disruptive startups that can achieve a 10x plus valuation and return a high ROI for investors and they like to take an active role in the company through either a board seat or in a formal advisory role. Moonshots Capital's average check size is $0.75-3 million and they have $244 million in assets under management. They've completed 100 investments and 22 individual combined exits.
Scout Ventures was founded by veterans and invests in standout, frontier technologies built by hard-to-access founders that are making the world a better, safer place and focus on companies that develop scalable technologies to build profitable businesses that influence millions of people. They also focus on the sectors where their experience allows them to help companies grow including frontier technology (AI & Data Science, Robotics, Drones, Autonomous Mobility, AR/VR, Advanced Materials, Physical and Cybersecurity, Quantum Computing, Space) and Enterprise SaaS.
TFX Capital invests in service-driven, high-performing, and commercially tested military and national security veteran entrepreneurs. Their purpose is to accelerate the success of accomplished former military and national security leaders in order to deliver investor returns, develop teams, and grow a value-added network. TFX Capital has completed 4 positive exits and currently invests in 10 growing companies. They invest in operational solutions, former military and national security leaders, US-based C-Corporations, and Pre-Series A and Series A technology startups in the B2B sector with a focus on SaaS or Tech-enabled services with industry preferences of Healthcare, Cybersecurity, Financial Services, Security & Risk, and Defense Tech.
Context Ventures is a venture capital firm that specializes in early-stage investments in technology companies. They provide funding and support to startups with innovative ideas and high growth potential. With a focus on sectors such as artificial intelligence, blockchain, and cybersecurity, Context Ventures aims to help entrepreneurs turn their ideas into successful businesses.
Do you want to invest in a military veteran-owned company? Are you a military veteran looking to raise capital?
Let's chat. We have the perfect tools for you.