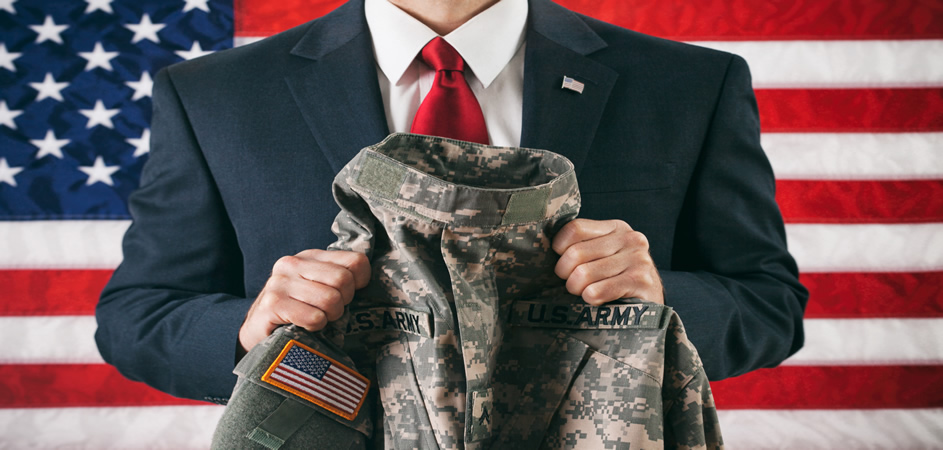 Seven Reasons Why Military Veterans Make Great Entrepreneurs
It's National Veterans & Military Families Month. At Localvest, we are proud to serve and work alongside Military Veteran Founders and Investors everyday. Localvest works to level the playing field for military veterans and other underrepresented communities seeking to raise capital. We recognize that Military Veterans possess a number of unique qualities that enable them to excel as entrepreneurs.
Here are seven reasons why we know Military Veterans make great entrepreneurs:
1 – Adaptability
Military Veterans are trained to expect the unexpected and remain flexible at all times. They understand how to translate this into business ownership and adapt well to changing markets and economies.
2 – Confidence 
Military Veterans excel as entrepreneurs because they know from experience that if they trust their training and skills, they can be successful in any situation. Entrepreneurs need this confidence in order to succeed.
3 – Discipline
Being an entrepreneur often requires wearing different hats and having high levels of discipline to accomplish everything a growing business requires. Part of military culture is discipline, in fact, when you think about the military that is one of the first qualities that come to mind. 
4 – Integrity 
Entrepreneurs need to make good decisions for the well-being of their businesses and employees. Military Veterans and Service Academy Graduates understand the importance of maintaining integrity and doing the right thing regardless of short-term consequences.
5 – Camaraderie
Military Veterans know that camaraderie and teamwork accelerates success – they recognize the value of helping one another. The Military Veteran community is filled with experienced business owners who are willing to help each other and act as advisors and mentors. 
6 – Risk Tolerance
Entrepreneurs need to be willing to take risks. Military Veterans have a high risk tolerance that enables them to accept uncertainty and maintain courage under fire.
7 – Passion
Military Veterans know what it means to fight for a cause they believe in. In order to be a truly successful entrepreneur, you need to love what you do.
Meet a few Veteran entrepreneurs from the LocalVest community that will inspire you:
"Sometimes structure is the enemy of creativity. I think passion and having perseverance and balancing risk-taking and patience within that perseverance skillset are invaluable traits and what I continue to try to work on myself to be success." 
– Brad Artery, President & CEO Mocingbird & U.S. Navy Veteran
"The U.S. Air Force Academy really set the stage for my career. I went there in 1966 as a farmer boy out of South Dakota, not knowing what I was getting myself into. I graduated in 1970 and what really molded me there was the sense of pride for this nation and how we work as a country. The honor code was also a very strong influence because it really molded my business ethics. You know that you're always focused on doing the right thing, whether it leads to success or not." 
– Jim Mulford, President & CEO acQyr eXchange & U.S. Air Force Veteran
"You just need to have a level of confidence because whatever today looks like tomorrow will be different. I think that's one of the things that military entrepreneurs in particular bring because we've been thrown into a variety of situations that we didn't expect and had no way to prepare for. We just had to trust our training and skills to be able to be successful no matter what was thrown at us." 
– Claude Burns, CEO Office Libations & U.S. Navy Veteran
"My time in the Marines taught me 'Adapt and Overcome' so I always had to quickly assess a situation, figure out a way through it or around it, and continue moving forward with my mission. This and the resilience that comes from serving in the military has given me some of the tools necessary for becoming an entrepreneur. While entrepreneurship can be a lonely road, there is value in understanding that it doesn't all have to be done alone, that there are groups of people and organizations that can help and bring back one of the greatest feelings experienced while in the military. Camaraderie." 
– Drazen Alcocer, CRO Localvest & U.S. Marine Corps Veteran
 "I learned in the military that failing and falling down wasn't permanent unless you refused to get back up, and of course stopping was not an option.  So even though I failed a bunch of times as an entrepreneur, I kept getting back up. I knew that eventually I would find a way to make it all work."
– William "Bill" Militello, Co-Founder & CEO Localvest, U.S. Marine Corps Veteran
Do you want to invest in a military veteran owned company? Are you a military veteran looking to raise capital? 
We have the perfect tools for you.
Explore our website and learn how Localvest can help you to succeed.