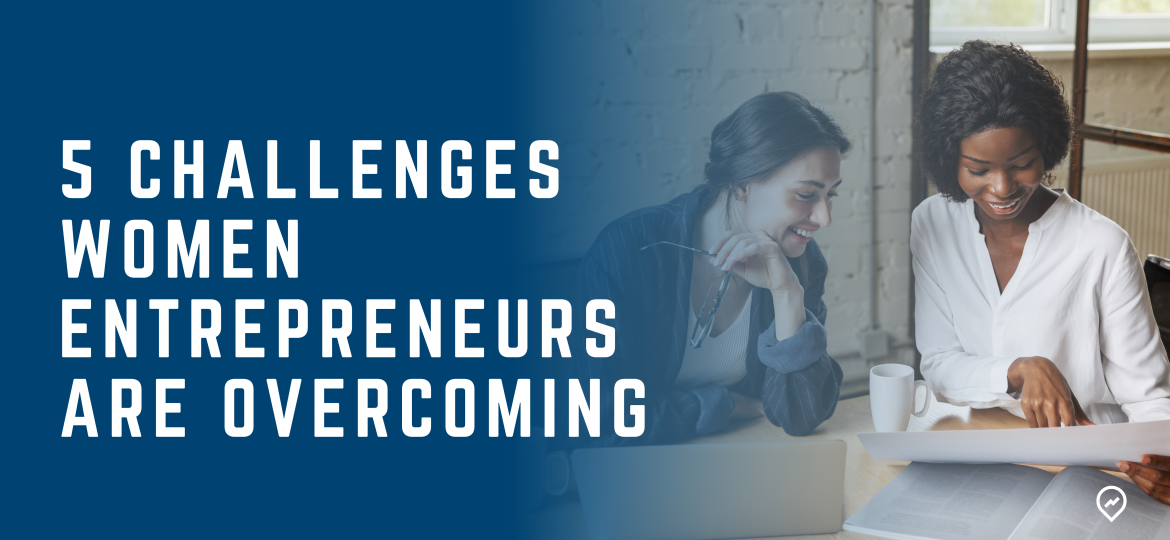 5 Challenges Women Entrepreneurs Are Overcoming
International Women's Day (March 8) is a global day celebrating the social, economic, cultural, and political achievements of women powered by the collective efforts of all. This blog post is dedicated to celebrating how female founders are overcoming common challenges to entrepreneurial success.
THE POWER OF TOGETHERNESS
Entrepreneurship is tough for everyone. The good news is that today there are more female-founded companies than at any point in the last decade. Collective efforts to improve equality are having a positive impact so let's take a moment to celebrate this feat and remember that in order for this trend to continue, we need to keep working together.
Here are five common challenges women entrepreneurs are overcoming:
1 – Funding
In the first half of 2021, female-founded companies raised over $25 billion more than the total amount raised in any prior year. Women-owned businesses also continue to take in greater shares of late-stage funding each year with the average value of these deals increasing to nearly $34 million in 2021 alone. 
2 – Representation
Female representation within venture capitalist firms and high-value industry sectors is rising steadily. Since 2018, venture capitalist firms with at least one female decision-maker have raised over $40 billion each year and efforts to fund more female-led deals are increasing. More female founders than ever are thriving in the healthcare sector, representing 43% of the total capital raised by female-founded or co-founded companies in 2021. 
3 – Support
Networks that support business growth are essential to success. New York and San Francisco contain the highest concentration of female-founded companies in the United States, some of them backed by female-led venture capitalist funds. Women who live outside of these areas, especially military spouses who move around frequently, are also at the forefront of creating and promoting supportive networks and online platforms that accelerate success.
4 – Cultural Bias
Whether deliberate or unconscious, cultural bias and gender stereotypes still exist, but awareness around these issues is improving and women are leading the way in breaking the bias. Thanks to the rise of supportive networks and social media, women entrepreneurs are demonstrating that a work-life balance is achievable by sharing the reality of their experiences, encouraging each other, and celebrating that there is no one-size-fits-all approach. 
5 – Statistics
The number of women-owned businesses is on the rise and continues to increase each year. Knowledge and awareness of these statistics continue to energize progress.
At Localvest, we believe equality and fairness are essential to thriving economies and communities. Collective efforts to support women on the road to entrepreneurial success are going a long way towards closing gaps in funding, increasing female representation, breaking cultural bias, and ensuring the number of female-founded companies continues to grow. Together, let's keep up the good work!
Are you interested in learning more about International Women's Day? Do you want to understand how you can get involved in collective efforts to help support and empower women?
Visit