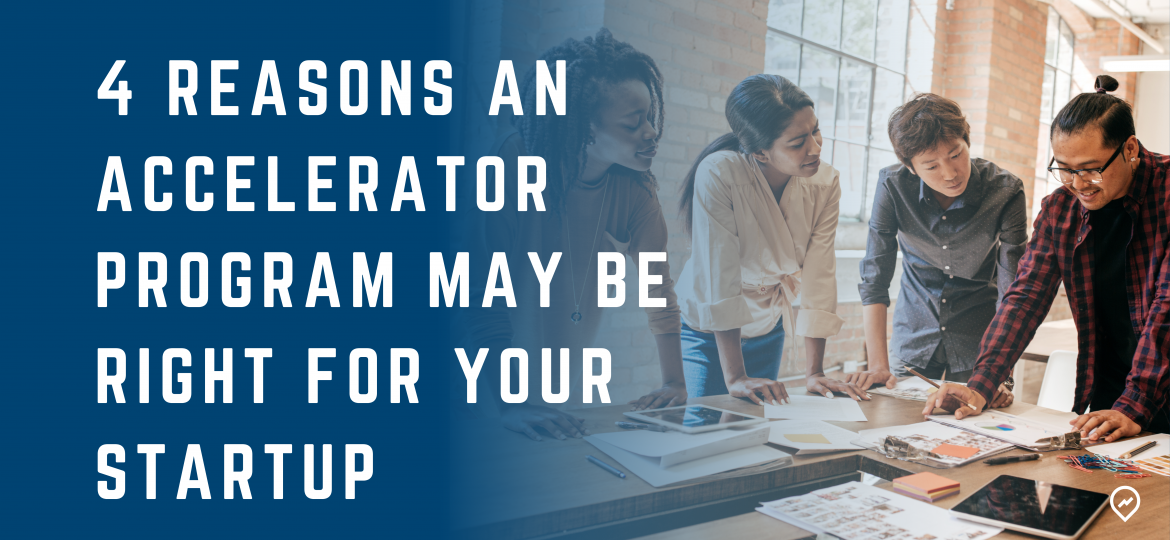 Starting a business can be a daunting task.  It requires a lot of dedication, hard work, and often a good amount of financial resources.  Many founders find that using an accelerator program can fast track their business to success.  Successful founders cite four key benefits of using an accelerator program:
New skills for the founding team
Founders come with some skills, but a new company needs expertise in ways that outpace a new founder.  Accelerator programs give founders guidance and a roadmap on the best approaches to areas such as finance, marketing, legal, and human resources.  They can help assess where you have weaknesses and how to strengthen your team in a few months instead of learning the hard way over the course of years.
Support from experts and mentors
The best advice comes from those who have been there before.  The best accelerator programs have former graduates and industry experts who share their lessons learned and recommendations for the most successful programs.  These often become 1:1 coaching sessions to help your company with its specific needs.
Most accelerator programs use cohorts.  You will go through the program with a small group of fellow entrepreneurs.  You learn from each other and share your wins and losses as you navigate your growth.  The process of starting a company can be lonely.  Often you just need a sounding board of a peer to get you through a challenge.  Sometimes you can learn something for your own company as you serve as another company's sounding board.
Many startups need capital to meet their full potential.  The best accelerator programs provide access to capital.  They hold demo days showcasing their companies to investors.  They also make targeted introductions to venture capitalists and angel investors.  These warm introductions are often a key element of a new founder's cap table in their early rounds.
There are accelerators made just for Military Veterans and their spouses
Military Veterans and their spouses have unique accelerator opportunities just for them.  One of these programs is PenFed's Veteran Entrepreneur Investment Program (VEIP).  Applications for PenFed's VEIP 2023 Master's Program Start-up Accelerator spring cohort are now open.  Applications will be accepted through February 15, 2023, for any veteran or military spouse entrepreneur with a legally established business and participants will be notified in late February.
What is the PenFed VEIP Master's Program?
 The PenFed VEIP Master's Program is a 12-month incubator that begins with a focused entrepreneur retreat with the other program participants. Each business owner will strategize with expert coaches and mentors to develop a plan to scale their business and focus their goals for the year.  Then, participants will work through an 8-week intensive program focused on preparing to raise capital to accelerate fundraising and business growth.  As participants continue to work toward their goals, they will connect with the other cohort participants as well as business mentors to help achieve their goals through the end of their program.  
Who is eligible to participate?
The PenFen VEIP Master's Program is a free program open to U.S. military veterans and U.S. military spouses with legally established businesses.
How do I apply for the PenFed Master's Program?
Will there be more opportunities like this?
The PenFed VEIP Master's Program application window is typically open for a fall cohort and a spring cohort.  If you missed the application window for the spring 2023 cohort, check back again at the end of summer for more details.